---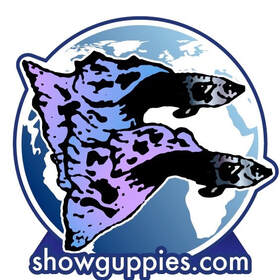 Championship Show Guppies
​
by Stephen Neil Kwartler

2266 Woods and Water Ct
Sebring, FL 33872


---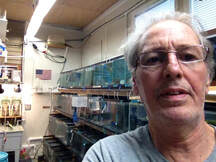 I've been a fancy guppy breeder for over 45 years and have won many awards on the International Fancy Guppy Association (IFGA) show circuit. I am an inductee in the IFGA Hall of Fame as well as an IFGA Master Breeder. I am always available to answer questions by email. Once contacted I can arrange text or phone calls if necessary. ​
We only sell young breeding stock in pairs or trios. Special orders can be made up request. All Breeding stock are usually sold with pre-hit female. Virgin females can be requested providing availability.



All fish are guaranteed be live upon delivery. We ship 365 days of the year and use heat packs (when needed) and

safely packed in

moulded styrofoam boxes for all orders. During cold weather all orders are by USPS Express Overnight Shipping. We encourage visiting our fish room here in Sebring, Florida by advanced appointment.

All the strains offered for sale are offspring from my long established strains and born here in my fish room. All strains produce good percentage of IFGA recognized delta tail males and mostly matching dorsals. My favorite lines are my HB (
half black) AOC's (any other color) and come in several varieties. My HB Leopards are among the most popular. I have won the HB AOC Color Class Championship for the past few years. I also breed HB Purples, HB Greens, and HB Blues. I also maintain American Purple Deltas, Blue Deltas, 2 types of Green Deltas. For the past few years I've been developing a Blue-Green Bicolor and a Blue-Green Grass from a bicolor Moscow strain acquired in 2012. Full Reds, Reds and HB Reds when available.
---
Buying Mail Order Guppies
ABOUT MAIL ORDER
Purchasing show quality guppies site unseen can be a role of the dice. With the advancement of the internet real time photos are a new way of displaying what is available. Be careful as most photos depict adult guppies and not juvenile breeders which is what I supply. Serious inquires that request photos can be accommodated within a reasonable time frame. This can be done via email. Updating the web site is time consuming and my first priority is maintaining my fish room. Occasionally I run overstock specials limited to specific strains.
All my strains are guaranteed to be disease free and arrive alive within 24 to 48 hours. Some zip codes are in a two day Express Mail zip codes. All fish are shipped in separate bags, two bags per fish. Seasonal heat packs are used as well as heavy duty insulated Styrofoam boxes. If fish do arrive in bad shape, or dead (this is very rare), Do Not Open Bags. Notify me immediately. All fish will be replaced upon return of shipping carton by 4th class mail. Shipping cost is non-refundable.

All fish are shipped in individual 3 x 10 or 4 x 10 inch bags. All are doubled bagged and heat sealed to guarantee not to leak. All bags are labeled when two or more trios or pairs are shipped. I use seasonal heat packs without any additional charges when needed. I use moulded styrofoam boxes for all orders and ship year round to everywhere in the United states including Alaska and Hawaii.


---